Tony Mastroianni Review Collection
Search All Mastroianni Reviews: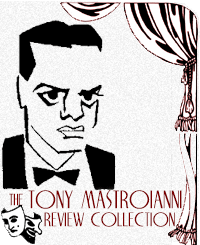 Read a collection of 20 years' worth of local reviews of theater, film, and music, as well as interviews with celebrities passing through Cleveland.
Cleveland native Tony Mastroianni wrote about the theater, movies, television and art during his 32 years with the Cleveland Press. Mastroianni won three Newspaper Guild awards for critical writing and three Press Club awards. The Cleveland Performer, a monthly publication for theater people, voted him the most knowledgeable and readable of all local critics. In 1984, he was given the William F. McDermott award of the Cleveland Critics Circle for contributions to the local theater. He was the paper's entertainment editor when it closed in 1982. Read more about Tony Mastroianni.
Site Features