News & Features
Bill Barrow Honored - Bill Barrow, Head of Special Collections at the Michael Schwartz Library, CSU and the driving force behind the Cleveland Memory Project since its inception, was recently honored as "Alumnus of the Year" by Kent State University's School of Library & Information Science. Read the whole story. (Posted 05/4/16).

The Tribe's Eddie Carnett is Oldest Living Ex-MLB Player - With the passing of Mike Sandlock on April 4th, Eddie Carnett, age 99, whose last MLB team was the 1945 Cleveland Indians, is now the oldest Ex-MLB player still alive. His last appearance in the League was as a pinch-hitter in the 8th inning against the Boston Red Sox at League Park on July 7, 1945. He hit a single but did not score. Read more about Eddie Carnett. (Posted 04/7/16).

In Memoriam: David O. Frazier, 1939-2016 - Cleveland Playhouse alum and Hall of Famer David O. Frazier was an actor, singer, playwright and lyricist. His appearance, along with fellow thespians Terry Piteo, Providence Hollander and Cliff Bemis, in the record-breaking two and a half year run of "Jacques Brel is Alive and Well and Living in Paris" helped to stop the demolition of downtown's five historic theatres, reviving Playhouse Square to become the vibrant nexus for theater it is today. (Posted 03/14/16).

NASA Glenn Turns 75- Ground was first broken by the the National Advisory Committee for Aeronautics (NACA) on Jan. 23, 1941 for what was then called the Aircraft Engine Research Laboratory. It was later renamed the Lewis Research Center in honor of George Lewis, a former Director of Aeronautical Research at NACA. Today the John H. Glenn Research Center at Lewis Field continues its mission to develop science and technology for use in aeronautics and space. See timeline. (Posted 03/02/16).

Jesse Owens In the News- A new film about Olympic champion and Clevelander Jesse Owens will be released on Feb. 19th. The biopic, titled Race, follows Owens' life from his beginnings growing up in Cleveland, to his time at Ohio State and then to the 1936 Olympics in Berlin where he won 4 gold medals in track and field. See photos of Jesse Owens from Cleveland Memory or read about him in ECH. (Posted 02/04/16).

Remembering Actor Paul Newman (Jan. 26, 1925 - Sept. 26, 2006)- Today would have marked the 91st birthday of Shaker Heights native Paul Newman, whose illustrious acting career first brought him to the stage of the Cleveland Play House at age 10 in a production of Saint George and the Dragon. This alumnus of the Play House's Curtain Pullers children's theatre would go on to make over 65 movies in a career spanning more than 50 years. (Posted 01/26/16).
‹
›
CMP Time Machine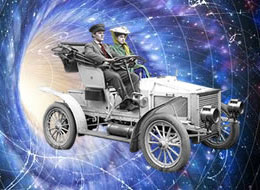 *Our thanks to The Encyclopedia of Cleveland History and the Plain Dealer (via NewsBank), sources for much of the content in our "Time Machine".
Join Our Crew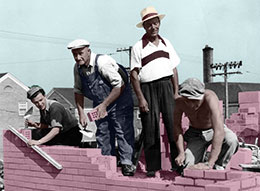 Help us preserve Cleveland's memories! Become a CMP volunteer. Lend us or donate your photos or historic items to digitize for our database. Donate to the Cleveland Historical Materials Library Endowment, which funds our work. More ways to help.
Local History Research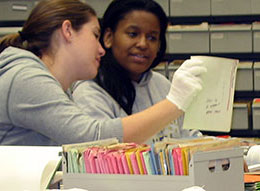 Interested in learning more about local history? Try the Cleveland Digital Library, The Encyclopedia of Cleveland History or the Ohio Memory Project. Need to consult some primary resources? Visit us in Special Collections at the Michael Schwartz Library, Cleveland State University.