Cleveland Union Terminal Construction Photographs, 1926-1929
Robert E. Hawkins
(March 14, 1873 - January 3, 1954)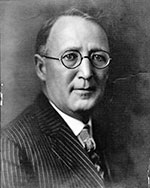 Robert E. Hawkins was a freelance commercial photographer in the Cleveland, Ohio area during the post-World War I era and through the 1930's. A native of New York state Hawkins came to Cleveland, Ohio about 1895. Before becoming a professional photographer Mr. Hawkins sold milk, was Vice President of Gaeth Automobile Co., was local representative of S. F. Bowser & Co., Inc. oil and gasoline storage systems, and was sales manager at Distributor Motor Sales.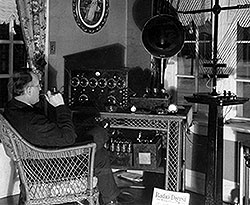 Mr. Hawkins is known today for his photographs of commercial buildings in the Cleveland area including construction photographs of the Cleveland Union Terminal, Higbees Department Store, the Medical Arts & Transportation Building, the Cuyahoga Viaduct, the Cleveland Heights Public Library on Lee Road, the National Town & Country Club, The Ohio Bell Telephone Building, and the State Theater on Playhouse Square.
Browse all photographs by Robert E. Hawkins.