Ethnic Women of Cleveland: An Oral History Project
Capturing the voices of eastern European women as they share the experience of becoming Americans in Cleveland.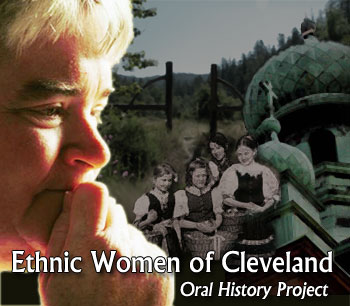 In 1986, Dr. Jeanette Tuve of Cleveland State University conducted a series of interviews with 29 women of eastern European birth or heritage. Many of these conversations were with women who remembered World War II or the Great Depression.
Sponsored by the The Mareyjoyce Green Women's Center and the History Department and funded by the George Gund Foundation, the project focused on the women's experiences building homes and communities in America while retaining their ethnic traditions.
The recordings and transcripts of all 25 interviews are available at the Cleveland State University Library. Digitized versions of 15 of these fascinating interviews are available below: