News & Features
CMP Systems Alert: Due to planned network maintenance, Cleveland Memory's image server may be unavailable for brief periods of time between midnight on Saturday October 23rd and 8am on Sunday, October 24th. (Posted 10/19/21).

October 9, 2021: Mansfield Frazier, the creator of Chateau Hough — Cleveland's urban winery and re-entry program — died Saturday. In 2004, Frazier created Neighborhood Solutions, Inc., a non-profit organization dedicated to helping formerly incarcerated people or at-risk individuals get into the work force. More about Mansfield Frazier and the Vinyards of Chateau Hough at at Ideastream and a lovely tribute at Cool Cleveland (Updated 10/11/21).

October 1, 1796: Amos Spafford's 1796 map of Cleveland, commonly referred to as the "First Map of Cleveland," was created in the field during the first summer of surveying Cleveland, using a sheet of paper constructed from the flattened envelopes that the field journal books came in. Never published, it was later found by Milton Holly's descendants and donated to the Western Reserve Historical Society Library. (Updated 9/30/21).

August 13th, 2021: The end of an era as we bid farewell to our founder and continual inspiration, Bill Barrow, retiring August 13th. Cleveland Memory was his vision, and it has been our pride and passion for nearly 20 years. For once, words fail us...so we're grateful to FreshWater Cleveland for writing some for us. We miss you already, Bill. Photo of Bill Barrow by Herb Ascherman, Jr. (Updated 09/02/21).

July 23rd, 2021: Did someone say "Guardians"? We at Cleveland Memory have been fans of the Guardians for decades - so much so that we've been using this gorgeous Art Deco cartouche by John Kemeny as our favicon since the beginning of Cleveland Memory. See it in context in the 1930 souvenir dedication book The Cleveland Union Station: A description of the new passenger facilities and surrounding improvements, 1930. (Updated 07/23/21).

74 Years Ago on July 5th, 1947... Larry Doby became the first African American in the American League when he debuted as a pinch-hitter for the Cleveland Indians in a game against the White Sox at Comiskey Park. Though he struck out and the Indians lost that game 6-5, Doby himself went on to have a stellar career with the team. See photos of Larry Doby in Cleveland Memory. (Updated 07/05/21).

39 Years Ago on June 17, 1982...The Cleveland Press, Cleveland's only surviving afternoon daily newspaper, stopped its presses for good. Founded by Edward W. Scripps as the Penny Press in 1878, it started out as a small, 4-page afternoon daily, and under the editorial leadership of Louis B. Seltzer, who was at the helm of The Press from 1928 to 1966, it became one of the country's most influential newspapers.

Ten cent beer night: what could possibly go wrong? Tuesday, June 4, 1974, many of the 25,000 baseball fans in attendance at the Cleveland Municipal Stadium took full advantage of a special promotion enabling them to purchase beer for the low price of ten cents a cup. Read all about it.

The Cleveland Industrial Exposition of 1909: 112 years ago this month, 215,000 visitors from all over the world flocked to see this massive showcase of Cleveland's industrial prowess. The exposition lured new industry to Cleveland and caused a surge in retail, convention bookings, and the real estate market.

Young film star Judy Garland attends the Indians home opener (and sings the National Anthem, of course) at Cleveland Municipal Stadium, April 21, 1939. A month earlier, Garland had just finished work on The Wizard of Oz, the picture which would launch her career. The Indians beat the Detroit Tigers, 5-1, thanks to a three-hit complete game from Indians pitcher Robert Feller, who struck out ten batters. (Posted 04/22/2020).

Congratulations to The Vindicator, Cleveland State University's multicultural magazine, celebrating its 50th anniversary. First published in 1970 as a newspaper giving voice to African-American students, The Vindicator has grown over the years into a glossy, student-run and contributor-based Arts and Culture magazine with the overarching themes of multiculturalism, social justice and artistic expression, as outlined in this Cleveland.com article. (Posted 02/9/2020).

Cleveland native Hal Holbrook, best known for a lifetime of stage performances as Mark Twain, died on January 23, 2021 at the age of 95. Born in Cleveland in 1925, the Emmy- and Tony-winning actor was a frequent and welcome presence on Cleveland stages, beginning with a part in a play entitled "In Time To Come" at Cain Park in 1942.
More about Holbrook's life and career.

Four-time Olympian and lifelong Clevelander Harrison Dillard died recently at the age of 96. His four gold medals (a record shared with his idol Jesse Owens), were all the more remarkable given his early childhood: his mother recalled in a 1953 interview that he was born with rickets, and couldn't stand up until he was 16 months old. That didn't prevent him from serving with distinction in the Army in WWII, or from shattering worldwide track records, as outlined in this obit in Cleveland.com. (Posted 11/17/2019).

Carl B. Stokes, elected 52 years ago today on November 7, 1967, was the first African-American to lead a major American city. At the time, Cleveland was one of the 10 largest cities in the United States and Stokes' election put the city in the national spotlight. We can't recommend his 1973 autobiography highly enough: a fascinating and engagingly written profile of his rise from a street thug and a pool hustler to the halls of power. Read it online right here: "Promises of Power: a political autobiography" (Posted 11/7/2019).

Remembering Bernie Parrish (1936-2019): Former All-Pro Browns defensive back Bernie Parrish died last week at the age of 83. Parrish played for the Browns from 1959 through 1966. He is best known today for his efforts to organize players in an attempt to get higher salaries and better pensions, which made him a pariah within the Browns organization and within the NFL. He wrote about his efforts in the 1971 book "They Call It a Game." More about his life in this NYT obit. (Posted 10/28/2019).

Excuse us while we powder our nose... We've been working hard behind the scenes here to migrate tens of thousands of images to a new database. This has necessitated a minor facelift throughout the site, which shouldn't change the functionality of anything our regular visitors are expecting. However, all direct links to images in the database have changed, so if you've bookmarked or linked to any of our material (hello, Facebook!), those links will go away soon, and eventually will no longer connect. We're sorry for the hassle. If you need help finding your favorites in the new database, get in touch and we'll try to help! (Posted 10/7/19).

Remembering A. Grace Lee Mims (1930-2019): We're saddened to hear of the death of A. Grace Lee Mims, musician, librarian, activist, radio host, and friend. Familiar to many Clevelanders from her 43 years as the always-gracious host of "The Black Arts" on WCLV, Grace was also the wife of the late Howard Mims, former Director of Black Studies here at Cleveland State University. She'll be missed by many, including her colleagues at IdeaStream, who've posted this lovely remembrance. (Posted 10/4/2019).

Huletts in the news: The Hulett Ore Unloaders, highly efficient materials-handling machines unique to the Great Lakes, have been iconic symbols in these parts since before the turn of the *last* century. So we're happy to see that the Cleveland Landmarks Commission has unanimously supported plans for a park honoring the massive machines. Details here from IdeaStream. You can learn all about the Huletts at our Great Lakes Industrial History Center (Posted 09/03/19).

65 Years Ago on July 4, 1954... Marilyn Reese Sheppard is found murdered in her Bay Village home, sparking one of Cleveland's more sensational crime scene investigations and a controversial murder trial that could be considered the O.J. Simpson case of its day. The Sheppard case has had an influence on our popular culture providing the premise for two 2 television series and a motion picture. Of course, the Cleveland Press was there to capture it all. (Posted 07/03/19).

37 Years Ago on June 17, 1982...The Cleveland Press, Cleveland's only surviving afternoon daily newspaper, stopped its presses for good. Founded by Edward W. Scripps as the Penny Press in 1878, it started out as a small, 4-page afternoon daily, and under the editorial leadership of Louis B. Seltzer, who helmed The Press from 1928 to 1966, it became one of the country's most influential newspapers. (Posted 06/17/19).

The Cleveland Industrial Exposition of 1909: 110 years ago this month, 215,000 visitors from all over the world flocked to see this massive showcase of Cleveland's industrial prowess. The exposition lured new industry to Cleveland and caused a surge in retail, convention bookings, and the real estate market.

Remembering Tim Conway (1933 – 2019): The comedian got his start at Cleveland television stations WJW and WKYC in the late 50's and early 60's, writing for and working with local favorites Ernie "Ghoulardi" Anderson and Bob "Hoolihan" Wells, before going on to make the rest of the world laugh as a regular on The Carol Burnett Show. More info at Cleveland.com.

The Baseball Heritage Museum has unveiled a newly-created model of League Park almost exactly 128 years after the Park's debut on May 1, 1981. Visit Cleveland Memory's exhibit, League Park: Cleveland's Original Ballpark, for images of the park and those who played there, including Babe Ruth, Ty Cobb, Satchel Paige, Lou Gehrig, and Joe DiMaggio.

Happy Dyngus Day! As Cleveland celebrates its 9th annual Dyngus Day festivities over in Gordon Square and elsewhere, we remind our visitors about the 100-some historical images, e-books, and oral histories featured in our Polish Americans of Cleveland web exhibit.

We're saddened to hear of the death of Cleveland Press photographer Tony Tomsic, pictured here with our own Bill Barrow at a 2015 event. Cleveland Memory is fortunate to have many hundreds of his photos - the first of which date back 60 years - with countless more archived in our Special Collections, still to be digitized and shared. Check out Brent Larkin's nice tribute at Cleveland.com.

Former Cleveland Browns head coach Forrest Gregg died last week at the age of 85. Gregg began his career as an offensive tackle for the 5-time NFL champion Green Bay Packers, coached by the legendary Vince Lombardi. When his playing days ended, Gregg worked his way up the ranks as a coach. After guiding the 1976 Browns to a 9-5 record in his second year as head coach, he was named NFL Coach of the Year.

Frank Robinson (1935-2019) Former Indians player-manager Frank Robinson, the first African-American to manage a major league baseball team, died at the age of 83 on Thursday, February 7. On opening day in 1975, Robinson homered in his first at-bat as player-manager. CMP staffer Vern Morrison, who attended that game, wrote an appreciation of Robinson.

The End of an Era: Otto Moser's Closes (1893-2018) After 125 years, Otto Moser's Restaurant, a Playhouse Square staple, has closed its doors. Check out news coverage of the story on Cleveland.com and more photos of Otto's here.

Veterans Memorial Bridge Celebrating 100 Years! The anniversary will be marked on August 18th with festivities including free self- guided tours for Cuyahoga County residents into the bridge's lower levels where streetcars ran until 1954. Originally called the Detroit-Superior Bridge until renamed on Veterans Day in 1989, the Veterans Memorial Bridge was the first high-level bridge over the Cuyahoga River and is listed in the National Register of Historic Places. (Posted 08/17/18).

Remembering Aretha Franklin (1942-2018): Aretha Franklin was the "Queen of Soul" and the first female performer inducted into the Rock & Roll Hall of Fame in 1987. Some of her earliest performances in Cleveland were at Leo's Casino (Nov. 17, 1966) and on WEWS-TV5's Upbeat Show (Nov. 19, 1966). Her last appearance in Cleveland was at the Rock Hall's 2011 American Music Masters concert in her honor. Read more about Ms. Franklin in Cleveland.com. (Posted 08/16/18).

New in Cleveland Memory! Our City Club Forums Collection now contains 407 streaming video recordings spanning the years 1999-2011. Look back on over a decade of city, state and national politics. Learn about important issues that are still being discussed today. See familiar faces from the political stage whose names will appear on future ballots. The City Club Forums Collection is an excellent resource for becoming an informed citizen. (Posted 08/07/18).

40 Years Ago on August 13, 1978...Cleveland voters unhappy with the performance of Mayor Dennis Kucinich, sworn in less than a year before, were given the opportunity to oust him from office in a recall election. The recall attempt failed by 236 votes, and Kucinich served his full two-year term. Read more about the recall election. Watch some news footage from the Northeast Ohio Broadcast Archives. (Posted 08/01/18).

New eBook! Plain Dealing :
As part of the celebrations on July 31st of the 200th anniversary of Cleveland's first newspaper, Dave Davis and Joan Mazzolini are presenting their new eBook, Plain Dealing: Cleveland Journalists Tell Their Stories. It is a collection of personal essays by 25 accomplished journalists about their careers, colleagues, newsrooms, the people they covered, and about journalism in Cleveland. Read more about Plain Dealing. (Posted 07/26/18).

Remembering Paul Tepley (1931-2018): Paul Tepley, a sports photographer for the Cleveland Press, passed away on July 25th in Salt Lake City, Utah at the age of 86. Tepley began his 20 years with the Press in 1962 when he was hired as a general assignment photographer. Four years later, he was named the Press' sports photographer, a position he held until the paper closed down in 1982. During his career, Tepley was honored with numerous awards and was inducted into the Cleveland Journalism Hall of Fame 2005. Read his obituary from the Plain Dealer. (Posted 07/30/18).

200 Years Ago on July 31st... The first issue of Cleveland's first newspaper, the Cleaveland Gazette and Commercial Register, made its debut. According to A History of Cleveland Ohio, Vol.1 by Samuel Peter Orth, "It was a tiny sheet of four pages, edited by Andrew Logan... His type were so worn, that they were almost illegible. " Not very long-lived, it folded two years later, but still, it paved the way for more successful endeavors that would thrive and contribute to the success of the city. Find out about local events planned to mark the anniversary. (Posted 07/27/18).

New in Cleveland Memory!
Journalism in Cleveland is a pathfinder to web resources from the Cleveland Memory Project and elsewhere highlighting the photojournalists, journalists, columnists, and editorial cartoonists who contributed to Cleveland's rich tradition of news reporting. (Posted 07/27/18).

Remembering Dick Feagler (1938-2018): Local newspaper columnist and television personality Dick Feagler passed away on Sunday, July 1st at the age of 79. During his journalistic career, Feagler wrote for the Cleveland Press, the Akron Beacon Journal, and the Plain Dealer, and had a talk show on WVIZ called "Feagler and Friends." He was awarded a Peabody Award (1990) and a DuPont Columbia Award (1991), and received more than 20 local Emmys. Feagler was inducted into the Cleveland Journalism Hall of Fame in 1994. Read more about Dick Feagler. (Posted 07/02/18).

36 Years Ago on June 17, 1982...The Cleveland Press, Cleveland's only surviving afternoon daily newspaper, stopped its presses for good. Founded by Edward W. Scripps as the Penny Press in 1878, it started out as a small, 4-page afternoon daily, and under the editorial leadership of Louis B. Seltzer, who helmed The Press from 1928 to 1966, it became one of the country's most influential newspapers. Read more about the Cleveland Press. (Posted 06/14/18).

Remembering Former Tribe Manager Dave Garcia (1920-2018) Dave Garcia, pictured at the right in this photo with Pat Kelly, recently passed away in San Diego at the age of 97 after a long illness. As manager of the Cleveland Indians from 1979 to 1982, he saw the Tribe through 247 wins, including pitcher Len Barker's perfect game against Toronto, and 244 losses. Read more about Dave Garcia written by CMP staffer, Vern Morrison. (Posted 05/24/18).

New Video! Watch a newly added video from June 23, 2006 of Robert Mueller, then Director of the Federal Bureau of Investigation, addressing the Cleveland City Club at their Friday Forum in a program titled, "Protecting America from Terrorist Attack: FBI Director Addresses the Threat of Homegrown Terrorism." (Posted 04/23/18).

Robert Manry Doc at the CIFF: For those who have had the opportunity to view a screening of the new documentary, "Manry At Sea: In the Wake of a Dream" by director Steve Wystrach at the Cleveland International Film Festival and want to learn more about Robert Manry's epic solo voyage across the Atlantic in 1965, visit Messing About in Boats: The Amazing Adventure of Bob Manry in Cleveland Memory. (Posted 04/06/18).

In The News: A recent article in the Washington Post spotlights U.S. Senator Sherrod Brown, his support of current tariffs on steel, and his long-established record on the issue of free trade. Watch a City Club Forum video from 2005 where Congressman Brown discusses his views on this topic and his book, Myths of Free Trade: Why American Trade Policy has Failed. (Posted 04/06/18).

Go Tribe! Before the Cleveland Indians face off against the Seattle Mariners in the season opener on Thursday, March 29th away at Safeco Field and the Kansas City Royals at the home opener on Friday, April 6th at Progressive Field, take some time to look at photos of home openers past in Cleveland Memory! (Posted 03/28/18).

A Northeast Ohio Tradition! The 61st Annual Buzzard Day will be celebrated on Sunday, March 18th in Hinckley, Ohio. The return of the turkey vultures to their roosts in Hinckley has been celebrated since the first "Buzzard Day Sunday" on March 17, 1957. Read the original article about the first Buzzard Day from the Cleveland Press. See photos of the Hinckley Reservation Buzzard Roost in Cleveland Memory. (Posted 03/09/18).

Terminal Tower Exhibition at CSU: Cleveland's own Terminal Tower is the focus of a new exhibition at The Galleries of CSU titled Cleveland's Endearing Symbol: 52 Stories of the Terminal Tower, running from March 9-April 21. An affectionate and informative look at the tower, it includes historical artworks, film, media, ephemera, and kitsch, and is curated and designed by CMP originators Bill Barrow and Donna Stewart. (Posted 03/08/18).

110 Years Ago on March 4th... The tragic Collinwood School Fire at Lakeview Elementary School in 1908 took the lives of 172 students and 2 teachers, who were trapped inside the rear first-floor exit. Two years after the fire, a memorial garden was built on the site of the old Collinwood School in memory of those who perished. Read about the fire from the Encyclopedia of Cleveland History. (Posted 03/01/18).

New! The "Akron Sound" Museum: The "Akron Sound" Museum was established in 2015 to celebrate, commemorate and preserve the contributions and musical history of the Akron, Ohio area. The online collection includes digital reproductions of photos, fliers, record sleeves and album covers that help tell the story of Akron's dynamic music scene. (Posted 02/26/18).

Remembering Billy Graham (1918-2018): Christian evangelist Billy Graham, who passed away on Feb. 21, brought his crusade to Cleveland Municipal Stadium July 14 - 23 in 1972, where he preached to a total 372,440 faithful over the 10 days. A total of 234,500 worshippers attended Graham's 5-day return visit June 8 - 12, 1994, which would be his last to Cleveland. Read more about Billy Graham. (Posted 02/22/18).

Roldo Retires! After 50 years as an independent journalist in Cleveland, Roldo Bartimole, "Cleveland's Conscience," announced his retirement, as reported by Sam Allard in a recent article in Scene. Roldo's biweekly newsletter, Point of View, took a critical look at the power structure in Cleveland, reporting on the wealthy's control of the city's agenda to the detriment of its working-class and poor residents. Browse or search through issues of Point of View in Cleveland Memory. (Posted 02/16/18).

Remembering Former Cleveland Indian Oscar Gamble (1949-2018): Former major league baseball player Oscar Gamble, who played left and right field for the Cleveland Indians from 1973 to 1975, died on Wed., Jan. 31 from cancer. A fan favorite during his time with the Tribe, Oscar Gamble is best known for his hitting ability, his affable nature, and his magnificent Afro hairstyle that defied to be contained under a cap or helmet. Read more about Gamble. (Posted 02/01/18).

40 Years Ago January 26th... Greater Cleveland, along with much of the northern part of the United States, was hit by the worst blizzard in its history. The temperature dropped 39 degrees in 6 hours and sustained winds blew 53 mph with 82-mph gusts as the wind-chill exceeded -100deg. Parts of Northeast Ohio saw nearly a foot of snow. Read a recent P.D. article about the storm. See blizzard photos from the past in Cleveland Memory. (Posted 01/22/18).

CSU's Bill Barrow Connects Cleveland To Its Past: Ideastream dives into Cleveland's past with Bill Barrow, Head of Special Collections at the Michael Schwartz Library, Cleveland State University in this 4 minute video that features the Cleveland Memory Project. Watch the video now. (Posted 01/17/18).

100 Years Ago December 21st ... Olive Russell's original pantomime "The Garden of the Semiramis" is the first production at The Cleveland Play House's Cedar Avenue Theatre. Accompanying music was provided by the Young People's Symphony under the direction of Walter Logan with solo dances by Olive Russell and Katherine Maltbie. Read more about the Early History of the Cleveland Playhouse. (Posted 12/7/17).

Remembering Della Reese (1931-2017): Jazz/gospel singer and actress Della Reese passed away on Nov. 19th at the age of 86. Ms. Reese's first appearance in Cleveland was at the Chateau Supper Club in April, 1963 where, according to Plain Dealer critic Glenn C. Pullen, she drew capacity crowds with her "dazzling magnetism" and "stunning sense of lyric showmanship and flexibility." Read the entire review from the Plain Dealer, April 17, 1963. (Posted 11/21/17).

The Urban League of Greater Cleveland Celebrates 100 Years! The ULGC is a community based nonprofit organization incorporated on Dec. 17, 1917 to help meet the needs of African American workers coming to Cleveland during the Great Migration after World War I. Today, the ULGC continues to "open doors of access" for African Americans and other minority members of the community. (Posted 11/17/17).

50 Years Ago November 30th... Dr. René G.Favaloro performed the first planned and reported coronary bypass operation on a patient at the Cleveland Clinic. This was one of many innovations in cardiac care pioneered by the Clinic and other medical facilities in Cleveland in the 1950s and 60s. Read more about Cleveland's history as a pioneer in cardiac care. (Posted 11/15/17).

Happy 100, Richmond Heights! Congratulations to Richmond Heights, which celebrates its centennial on November 17th. Incorporated as the Village of Claribel on that date in 1917, it was renamed Richmond Heights in 1918. It is one of three neighboring eastern suburbs (Lyndhurst, South Euclid) that turned 100 this year. See photos of Richmond Heights in Cleveland Memory. (Posted 11/01/17).

Trick or Treat! Instead of candy, be sure to treat yourself to some recently added photos of young (and not so young) Clevelanders decked out in their Halloween finest (spookiest?), as well as some older favorite photos of Halloween celebrations past from the Cleveland Hts. - University Hts. Libraries. (Posted 10/26/17).

In the News: John Adams High School recently held its 2017 "Grand Reunion" for classmates who graduated 50 or more years ago. The 855 attendees were treated to a display of photos of the historic school supplied from the Cleveland Memory archives. This year's reunion had the largest attendance in the 15 years in which the event has been held. See photos of John Adams High dating as far back as 1938. (Posted 10/05/17).

40 Years Ago on October 6th... Danny Greene (aka the Irishman), a major figure in Cleveland racketeering, met his demise when a bomb hidden in a car parked next to him exploded in a parking lot at the Brainard Place office building in Lyndhurst, Ohio. Greene had just finished up with a dental appointment to correct a loose filling. Read more about the bombing in Crime Scene Cleveland. (Posted 10/01/17).

In the News: Betty Klaric (1931- 2011), pioneering environmental reporter for the Cleveland Press, was recently inducted into the Cleveland-Marshall College of Law Hall of Fame as a "Commemorated Honoree." In 1965, she helped the Press start a "Save Lake Erie Now" campaign and brought national attention to the 1969 Cuyahoga River fire, which led to changes in environmental laws on the federal level. Read more about Betty Klaric. (Posted 09/15/17).

Sept. 26th is Johnny Appleseed Day! John Chapman (Sept. 26, 1774 - March 18, 1845), known as Johnny Appleseed, was an American pioneer and missionary who travelled throughout Pennsylvania, Ohio, Indiana, and Illinois in the 1790s and early 1800s planting nurseries. His legacy is celebrated in Ohio with a monument in Mansfield and festivals in Brunswick and Lisbon. (Posted 09/14/17).

New! The Madison Public Library Collection: This new addition to our collections, created in partnership with the Madison Public Library, includes photos, high school yearbooks, newspaper clippings, and other materials relating to the history of the Madison Public Library, the Madison community, and the broader Arcola Creek region. (Posted 09/06/17).

Lyndhurst Celebrates Centennial: Congratulations to Lyndhurst, which celebrated its 100th birthday during its "Home Days" on Sept. 8 -10. On Aug. 7, 1917, sixty-three registered voters approved the incorporation of the Village of Euclidville, which would later be renamed "Lyndhurst" as the result of a naming contest in 1920. See photos of Lyndhurst in Cleveland Memory. (Posted 09/06/17).

The 1913 State-Wide Flood: A "perfect storm" of low-pressure systems that flowed and then stalled over Ohio for 3 days beginning on Easter Sunday, March 23, 1913 resulted in one of Ohio's worst natural disasters. Though Cleveland missed the worst of it (Dayton was hit hardest), the Flats faced flooding when the Cuyahoga River overflowed causing just over $1 million in damage. See CMP photos of the flood or read the PD article. (Posted 09/01/17).

The Cleveland Air Show: While the U.S. Air Force Thunderbird jets roar over Burke Lakefront Airport this Labor Day weekend, take the time to revisit photos of the Cleveland Air Show's predecessor, the National Air Races which were held in Cleveland from 1929 - 1949. See photos of famous aviators such as Amelia Earhart, Jimmy Doolittle, and Cleveland aviator Blanche Noyes. (Posted 08/31/17).

New eBook! Housing Dynamics in Northeast Ohio: Setting the Stage for Resurgence by Thomas Bier presents an overview of regional housing dynamics and consequent impacts in Northeast Ohio since the 1940s. Focus is on the city of Cleveland and Cuyahoga County. (Posted 08/29/17).

Solar Eclipse 2017: On August 21st, a solar eclipse will cross the entire contiguous U.S., though Clevelanders will only be able to enjoy a partial view of it. The last to follow such a path was 99 years ago on June 8th during the Great War and, as stated in a Plain Dealer article from that year, it was hoped to fortell the end of the war. Oddly enough, WWI did end nearly 5 months later, less than 5 years earlier than predicted in the article. (Posted 08/01/17).

Remembering Judge Jean Murrell Capers (1913-2017): Retired Cleveland Municipal Court Judge Jean Murrell Capers passed away today at the age of 104. The first African-American woman elected to Cleveland City Council (1949), she was a trailblazer and an advocate for the poor who used her knowledge of the law to guarantee legal rights to people of all backgrounds. See photos of Judge Capers in Cleveland Memory. (Posted 07/18/17).

In the News: Record Rendezvous was founded in 1938 by Leo Mintz, who, along with Alan Freed, was instrumental in the development of rock 'n' roll. Originally located at 214 Prospect Ave. and in 1945 at 300 Prospect Ave., the legendary record store, now empty, is considered by John Petkovik in a recent Plain Dealer story to be the "cradle of rock 'n' roll." See photos of Record Rendezvous in Cleveland Memory. (Posted 07/11/17).

70 Years Ago on July 5th... Larry Doby became the first African American in the American League when he debuted as a pinch-hitter for the Cleveland Indians in a game against the White Sox at Comiskey Park. Though he struck out and the Indians lost that game 6-5, Doby himself went on to have a stellar career with the team. Read more about Doby or see photos of Doby in Cleveland Memory. (Posted 07/05/17).

Happy 100, South Euclid! Congratulations to South Euclid, which celebrated its centennial on June 24th and 25th. Originally part of Euclid Township, South Euclid was officially incorporated as a village on October 13, 1917 and later as a city in June 1941. Find out more about South Euclid by visiting our web exhibit, South Euclid: City of Beauty and Contrast. (Posted 06/15/17).

120 Years Ago on June 7th... George Szell, world renowned conductor and music director of the Cleveland Orchestra, was born in Budapest, Hungary. Szell took up the baton with the Cleveland Orchestra in 1946, a position he continued until his death on July 30, 1970 at the age of 73. It was under Szell's leadership that the orchestra achieved international prominence. See photos of George Szell in Cleveland Memory. (Posted 06/08/17).

Remembering Former Cleveland Indian Jim Piersall (1929-2017): Former major league baseball player Jim "Jimmy" Piersall, who played for the Cleveland Indians from 1959 to 1961, died on Saturday, June 3 after a lengthy illness. Although a decent player, Piersall was best known for his unpredictable and often outlandish behavior. Read more about Piersall. (Posted 06/05/17).

New! The Euclid Fish Company: Browse photographs, donated by family members, of the Euclid Fish Company showcasing the company's development throughout the years, beginning from company founder John Comella's early experiences as a food vendor, to scenes of the company's famous clambakes. (Posted 04/27/17).

It's Maple Sugar Festival Time! Geauga County's 88th Annual Maple Sugar Festival runs April 27 - 30 on Chardon's town square. Founded in 1926, the festival was conceived by local merchant Art Carlson to market Ohio's syrup in competition with Vermont's. Read more about the maple sugar industry in northeast Ohio. (Posted 04/27/17).

Earth Day is April 22nd! Earth Day, first celebrated in 1970, is an annual, worldwide event that celebrates the planet's environment and raises public awareness of environmental issues. The first Earth Day in Cleveland had one of the largest turnouts in the nation. Read more about Earth Day and environmentalism in Cleveland or see Earth Day photos in CMP. (Posted 04/19/17).

New! The Browning Engineering Co.: CMP's newest collection includes photos of a variety of the Cleveland-based company's locomotive cranes, showcasing their use during early 20th century building projects, including the construction of the Panama Canal. The collection also features the company's early patents, dating from 1905 and 1908. (Posted 04/07/17).

April is National Poetry Month : Celebrate National Poetry Month by browsing through our d.a. levy Collection. As a poet, artist and publisher, d.a. levy was an important literary and underground figure in Cleveland's emerging poetry and small/alternative press scene in the early 1960s. The collection includes levy's artwork and poetry as well as video and audio of him reading his work. (Posted 04/03/17).

Remembering Bill Boehm : William (Bill) Boehm, founding director of Cleveland's world renown Singing Angels, passed away Saturday, March 18th at the age of 96. Bill Boehm was also a professional singer, director, producer and actor, appearing in many Cain Park productions. Read his obituary from the Plain Dealer. See photos of Bill Boehm in Cleveland Memory. (Posted 03/22/17).

St. Pat's Day Parade Turns 175: Cleveland's St. Patrick's Day Parade is marking its 175th annivesary this year on March 17th. According to the United Irish Societies of Greater Cleveland, the first such parade on record was organized by Rev. Peter McLaughlin in 1842 and consisted of members of the Catholic Temperance Society. Last year's parade drew an estimated crowd of 500,000. See CMP photos of past parades. (Posted 03/15/17).

March is National Women's History Month: Browse through photos of some of the women pilots who made history at the Cleveland Air Races. These pioneers of the sky include Amelia Earhart, Ruth Chatterton, Louise Thaden, Ruth Nichols, Jacqueline Cochran, Phoebe Omlie, and Blanche Noyes, a native Clevelander and the first woman pilot in the Cleveland area. Watch a short video from the 1929 Air Races. (Posted 03/01/17).

Celebrate National Engineers Week Feb. 19-25! EWeek is dedicated in part to raising public awareness of engineers' positive contributions to the quality of life. See how engineers of the past shaped the landscape and infrastructure of Cleveland today by browsing through CMP's Bridges of Northeast Ohio and the Cleveland Union Terminal Collection. (Posted 02/07/17).

NEW! The Darius Milhaud Society Collection- Search or browse through photographs, programs, books, articles, correspondence, scores, and other materials relevant to French composer Darius Milhaud (one of the most prolific composers of the 20th century) and the Darius Milhaud Society founded by Dr. Katharine Warne. (Posted 02/08/17).

Available for Purchase! - The History of the Veterans Memorial Bridge: 90th Anniversary Edition by William Byer documents the history of the original construction of the bridge and the two major rehabilitations. It contains hundreds of glossy photos that offer a unique opportunity to glimpse into previous eras in Cleveland. Find out how you can own a copy. (Posted 01/24/17).

The Plain Dealer Turns 175! Congratulations to The Cleveland Plain Dealer for celebrating 175 years in print. The P.D. was founded on January 7, 1842 as a weekly newspaper by Joseph William Gray, who described the newspaper as a "lens through which the Western Reserve could see themselves and the rest of the world." Read the whole story by Joe Frolik. (Posted 01/09/17).
‹
›
Cleveland Memory's Time Machine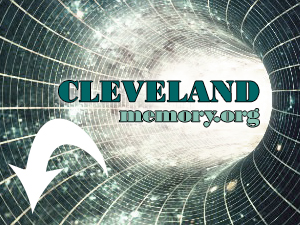 *Our thanks to The Encyclopedia of Cleveland History and the Plain Dealer (via NewsBank), sources for much of the content in our "Time Machine".
Join Our Crew
Help us preserve Cleveland's memories! Become a CMP volunteer. Lend us or donate your photos or historic items to digitize for our database. Donate to the Cleveland Historical Materials Library Endowment, which funds our work. More ways to help.
Local History Research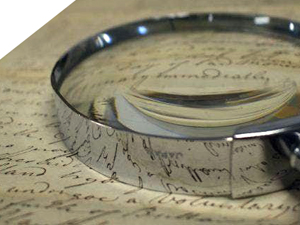 Interested in learning more about local history? Try the Cleveland Digital Library, The Encyclopedia of Cleveland History or the Ohio Memory Project. Need to consult some primary resources? Visit us in Special Collections at the Michael Schwartz Library, Cleveland State University.