Fenn College On-Line
History of Fenn College
Fenn College today is a modern college that provides a balance of theory and practice in education. But, as the child is father to the man, the present institution is really a product of its history - the careful piece by piece building through the years. Fenn's walls have not yet taken on the mellow tones of ived age, for as colleges go, the school is still a growing youngster. However, like most college age people, it is old enough to look back at the days when it was young.
Although it did not start out as a full-fledged college until its day division was established in 1923, Fenn can rightfully look back as far as 1881 for its beginnings. Then it was started as the educational program of the Cleveland Young Men's Christian Association, with a curriculum consisting of a few evening courses and 183 students. Through the years it grew slowly until, by 1911, there were 1,000 part-time students.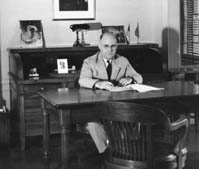 Dr. Cecil Vincent Thomas
Its first real step towards maturity, however, was the previously mentioned establishment of the Day Division on an experimental three-year Cooperative Plan in 1923 under the leadership of Fenn's first President, Cecil V. Thomas. The new organization was housed in the old Johnson Building near the present YMCA on Prospect Avenue. Establishment of the Day Division School of Engineering on a five-year Cooperative Plan was accomplished in 1925.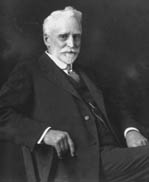 Sereno Peck Fenn
his created housing problems, so that in 1928, largely with money donated by Cleveland businessman Sereno Peck Fenn, a new building was completed behind the Johnson Building to provide space for new laboratories.In gratitude for Mr. Fenn's philanthropy, Cleveland YMCA School of Technology was renamed Fenn College in 1929. In 1930 the School of Business Administration adopted the Cooperative Plan. The School of Liberal Arts was founded in 1934 on a limited cooperative basis until 1948, when, as the School of Arts & Sciences, its whole program embraced the Cooperative Plan.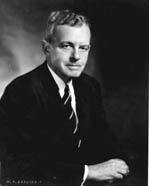 Ellwood Huff Fisher
Fenn College was incorporated with its Corporation and Board of Trustees in 1936. Ellwood H. Fisher, Fenn's first Chairman of the Board of Trustees, in 1937 made it possible for the College to purchase the present Fenn Tower building from the bankrupt National Town & Country Club, for whom it had been built. A brand new building which had stood idle since its completion in 1930, the Tower, with its fine banquet halls, swimming pool, and living quarters equipped with private bath facilities, proved to be ideal for conversion to college and residence use.
Fenn occupied the Tower in 1938. Two years later, in 1940, the quality of Fenn's academic program was acknowledged when it received accreditation from the North Central Association of Colleges & Secondary Schools. It also became a member of the Ohio College Association.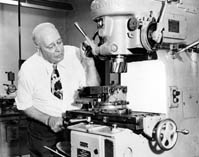 Claud Hanscomb Foster
As the College grew, it needed still more space. Finally, with funds given by Claud Foster, a prominent Cleveland industrialist, the present Claude Foster Hall was built. It was dedicated as Fenn's engineering building in 1949. That same year the College opened Bliss Hall, a residence for women, in a mansion at 3635 Euclid Avenue. The building was given up in 1951, however, when it was torn down to be replaced by a parking lot.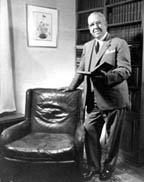 Charles J. Stilwell
The Ohio Motors Building, a huge automobile showroom and storage garage, was purchased by Fenn in 1953. This building on East 24 Street is across the street from Fenn Tower. It was eventually remodeled to become Charles J. Stilwell Hall in the fall of 1959, named for Fenn's second Chairman of the Board, who had led the College through 16 years of outstanding progress towards distinction.